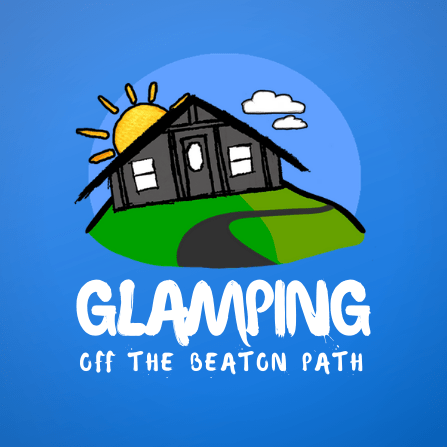 Glamping Off the Beaton Path is situated on top of a beautiful mountain side in Broad Cove Marsh, Inverness County. Also known as the mini Cabot Trail, the site overlooks the Gulf of Saint Lawrence, the distant Margraee Island and the only buffalo farm on Cape Breton
…this is an area like no other.
Glamping tents come fully equipped with essential camping supplies including tables, indoor/outdoor chairs, camp stove, firepit, and much more.
Designed and built for comfort, the glamping tents are constructed with local lumber and materials which are proven to resist the elements of coastal living.
Tents are placed on wooden platforms and are constructed with wooden frames and walls. The roof and side walls of the tent consist of an approved fire rated canvas. A second canvas is suspended over the main tent to increase the water resistance of the tent and keep the glamping tent cooler on warmer days.
​All four glamping tents are equipped with essential living supplies, making it the most convenient camping experience around.