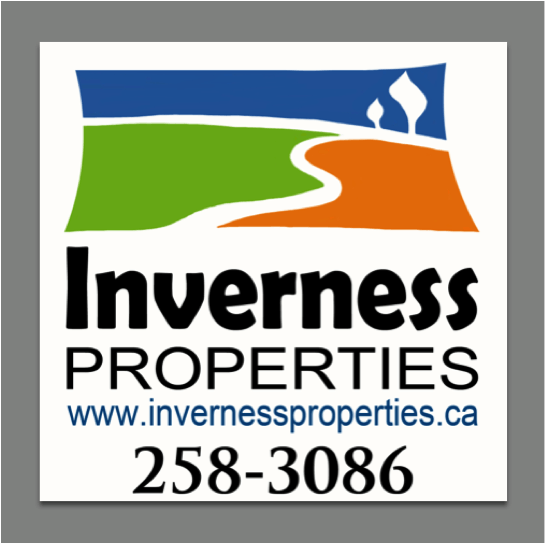 Paul Smith and Leslie Freeman own and operate the brokerage Inverness Properties.
Leslie was born and bred in Inverness. Her mother owns the local gift/craft shop, The Bear Paw, and her father owned the drugstore in Inverness – Freeman's Pharmacy – for over 30 years. Over the past 20 years Leslie and Paul have raised four children here in Inverness, because of the great: hospital, school, and community.
Paul has been living in Inverness for at least 35 years, originally hailing from England and landing in Inverness via Toronto. Paul knows what it is like to move to the Inverness area, look for property, build a house, and be a summer resident for many years. Paul and Leslie operate in Inverness County – the west side of Cape Breton – exclusively. For buyers/sellers of real estate elsewhere they will refer you to someone local: they don't believe they can give the same kind of service you should expect outside their area of expertise.