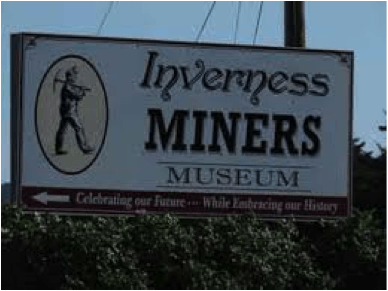 Established in the former Canadian National Railway Station (1901), the museum's purpose is to promote, conserve, research, communicate, and exhibit our history, heritage, and culture to our community and visitors alike. Consisting of extensive displays illustrating and depicting the underground miner, the miner's home, and street scenes with background murals, the relationship with another era becomes more vivid. Complimented with artifacts, paintings as well as drawings, photographs, A/V collection, archives, and gallery. This site reflects both the pioneering and mining history of the community from 1803 to the mining eras of the 19th and 20th centuries. Operated by the Inverness Historical Society.
2021 Hours
Monday-Friday: 9am-5pm
Visit their brand new website!